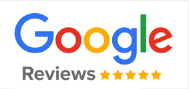 View On Google Maps
★★★★★
Smart, knowledgeable and friendly service.
Will be using them again for sure
★★★★★
Swift, fuss free service - highly recommended!
★★★★★
Trustworthy, friendly & experienced, wouldn't use anyone else
★★★★★
Great local company, who respond in a timely manner. The engineers are efficient and will generally do a fist time fix, would highly recommend
★★★★★
Catercare are very efficient and responsive in emergencies. We will definitely use them again in the future to ensure our kitchens work to the highest standard.
★★★★★
Excellent care and attention, and very quick service
Little Hay Golf Complex
★★★★★
We changed to Catercare about two years ago and have been delighted with the service. Thanks for your support.
★★★★★
Very happy with the overall service received quotes received quickly dealt with issues promptly, installation team were excellent they took time to explain the different features and care of our new cooker and how to operate safety interlock system
★★★★★
I have been using Catercare for the past four years and have found them to be reliable with excellent engineers and fantastic customer Care and would recommended
★★★★★
Cannot fault their service. They attended promptly and the engineer diagnosed the problem quickly. A new part was sourced and they arranged to fit it at short notice. Overall excellent.
★★★★
Great service, I've taken up a maintenance contract now
★★★★★
Great, reliable company to deal with. Have used for several years to service and maintain all our kitchen equipment and fridges. Also respond really quickly to emergency call outs. Highly recommend.
★★★★★
catercare respond within the time specified. engineers professional

and thorough. reports are clear and precise. competitive pricing. highly recommended
★★★★★
Helpful and knowledgeable staff and great response times. Very happy with the service provided.
★★★★★
I've been using Catercare for well over 5 years and I cannot fault their service that they have given to all my pubs. Outstanding, knowledgeable, helpful and most importantly truly honest with all their advice and repairs. They've also supplied equipment which was competitive and the installations were perfect. Cannot praise them enough as a multiple pub operator. Thank you very much everyone at Catercare.
★★★★★
We have been using Catercare for many years at Stevenage Golf Centre, they are efficient and professional at all times. The service they provide is reactive and responsible and extremely prompt. We feel safe in the knowledge of their expertise. We would highly recommend them.
★★★★★
My experience with Catercare is of a very professionally managed business,
Contacting Lawerence is never a problem who is exceptionally helpful in appoint a service engineer to deal with any repairs.
I rate this company as excellent
★★★★★
We have been using Catercare to service our kitchen and bar equipment for more than 2 years. Service is always prompt and works carried out to high standards.
★★★★★
Fabulous company to deal with always professional and efficient. We have dealt with them for many years and hope to continue for many more years.
★★★★★
I would recommend this company, we have used them for more than five years now, they attend on time, the quality of work is excellent, friendly and knowledgeable engineers and always happy to provide best price.
★★★★★
Prompt and Efficient Service
★★★★★
Great company great service.
★★★★★
Fast and efficient service as always!
★★★★★
Lawrence always gives the best service and reacts so quickly to any issues we have. Thanks lawrence you and your team are superstars!
★★★★★
Friendly, fast and efficient service
★★★★★
The best company we have used in the last 10 years. Absolutely saved us when our Rational broke down, came out to diagnose the problem within hours after being called at 6am. Parts ordered and installed within 48 hours, couldn't be happier with the service.