Catercare Limited are Manitowoc agents & dealers with trained engineers.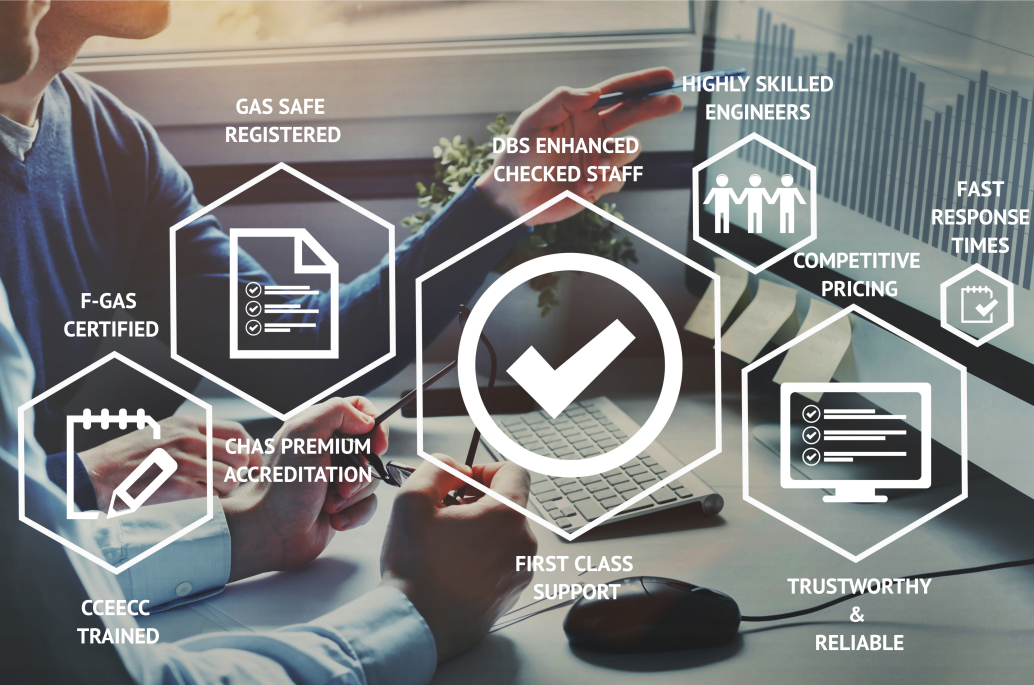 "Our Priority is to keep your equipment in service. We attend site quickly, diagnose the fault and if possible repair the fault from van stock, and leave your equipment working."
Key reasons to use Catercare:
We have fast response times
Our engineers are highly skilled, qualified and experienced
We offer competitive pricing
We provide bespoke services designed specifically for you
We are Gas Safe Registered
We are F-Gas Certified
We are CCEECC Trained
All our engineers are DBS enhanced checked
We carry out due diligence for health & safety and environmental health
We provide risk assessments & method statements
We are CHAS Premium Plus accredited (Contractor Health and Safety Assessed)
---
Helpful tips to save you money


Commercial ice machines improve the quality of ice by using moving water.
The water runs down a surface that is kept at 0 degrees C (32F).
The purpose for this process is because only water without impurities will freeze at this temperature on a surface.
Water with impurities requires lower temperatures to freeze, so it will continue to wash down the surface and through to the waste and so avoiding being part of the ice cube.
If your equipment is in good order and kept clean you can eliminate 98% of all impurities leaving you with virtually pure clear ice.
It is essential to have some water purification on ice machines to avoid calcium damage more commonly know as lime scale.
Properly maintained equipment has a lower failure rate, frequent equipment failure can hinder the success of your business.
Regular maintenance will maximize the operating efficiency of your equipment, which will reduce your energy costs.
How to clean your machine
If your ice cube is soft, mushy or unclear your machine requires a clean.
If you clean with chemicals always run through two cycles to remove any residual chemical.
---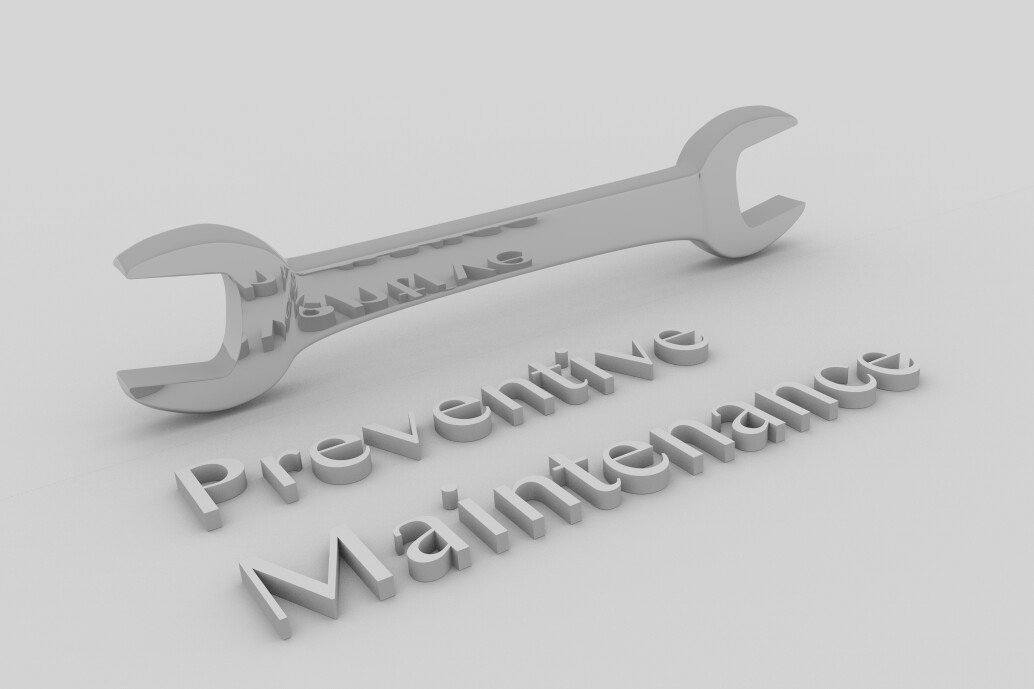 Our Maintenance Schedule
Inspect all plug tops to equipment for correct fuse rating and tightness of connections. Inspect flexible leads for damage.
Examine exterior and interior of cabinet for damage.
Check condition of shelves and supports.
Inspect door seals and catches.
Inspect the fans.
Inspect the vaporiser trays for damage and contamination.
Test compressor and or condenser under normal operating conditions.
Check system for refrigerant leaks.
Check expansion valve where fitted.
Clean condenser and blow out under high pressure to clear debris.
Carry out visual inspection of electrical wiring and controls.
Check defrost operation, heaters and drain pipe.
Inspect water flow, drain pan, water treatment facility and sensors for calcium contamination.
---
Trouble shooting
Commercial Ice Machine Troubleshooting Tips
Whether it's old-fashion cubes or refreshing flakes, ice is essential in any restaurant or commercial kitchen. When a commercial ice maker runs 24/7, different issues can pop up from time to time. Don't let that freeze your establishment. The following ice machine troubleshooting tips can help you identify common problems quickly on most commercial units.
These are general tips associated with most commercial ice machines. Always consult your manufacturer's operation manual for instructions and troubleshooting help specific to your exact machine.
Machine isn't Running
If the unit won't run properly look for following:
Unit is unplugged – Plug in the machine or have the power cord replaced by an authorized technician if it's damaged.
Machine is turned off – Either flip the ON/OFF toggle switch to on or press the ON button.
Circuit breaker tripped or fuse has blown – Check if the circuit breaker is tripped and needs to be reset. If the fuse is blown, have it replaced.
Machine isn't Making Ice or is Making Low Amounts of Ice
When a commercial ice machine won't make ice or makes low amounts of ice, check for the following:
Water supply is disconnected – See if the water supply valve is switched off or supply hose is disconnected.
Water-float valve and screen are dirty – Clean the valve and screen to ensure proper ice production.
Water line is clogged – Clean out any obstructions in the water line.
Air condenser is dirty (if applicable) – On air-cooled units, see if the air condenser is dirty. Try to clean it once every few months, or contact an authorized technician to include this task as part of planned maintenance.
Air temperature is too high – Make sure the unit is not in a cramped area or too close to hot equipment. If the unit's temperature is still high, contact an authorized technician to remedy the issue.
Machine isn't Releasing Ice or is Slow to Harvest
If a machine doesn't release ice or takes too long to reach the harvest cycle, look for the following issues:
Machine is dirty and needs to be cleaned – Regularly clean your ice machine at least once every two weeks or according to the manufacturer's recommendation in the operation manual.
Machine isn't on a level surface – Check if the machine is on level ground or if the feet need to be adjusted. Leveling instructions should be available in the machine's operation manual. If not, contact an authorized technician for assistance.
Ambient temperature is too warm – See if the unit is too close to hot equipment. If the unit's temperature is still high after moving to a cooler area, contact an authorized technician to resolve the issue.
Water-regulating valve is leaking – Have the valve replaced by an authorized service technician.
Control is in off position or broken – See if the power control on the machine is either in the off position or broken. If broken, have the switch or button repaired by an authorized technician.
Machine isn't Cycling into Harvest Mode
If the machine won't enter the harvest cycle, see if the following problems are present:
Ice thickness probe is dirty or disconnected – Clean the probe or reconnect it following the instructions in the manufacturer's operation manual.
Ice is thin or shallow – If the ice is thin or shallow, it can prevent the machine from harvesting. See the "Ice is Shallow or Incomplete" section below for potential issues.
Ice Quality is Poor, Soft or Murky
Whenever the ice has poor quality, such as a soft texture or murky appearance, check for the potential issues below:
Water quality is bad – If the facility has poor water quality, this can affect the ice's quality. Explore options to help treat the water to improve the ice.
Water filters are broken or dirty – Make sure to regularly clean and change any water filters in the machine or that are used to treat water in your facility.
Machine is dirty and needs to be cleaned – Routinely clean the unit at least once every two weeks or according to the manufacturer's recommendation in the operation manual.
Ice is Shallow or Incomplete
If the ice is shallow or not fully formed, look for the following problems:
Ice thickness probe is out of adjustment – Readjust the probe per the instructions in the manufacturer's operation manual. If it still won't align, contact an authorize technician for assistance.
Water level is too high or low – The water level probe might need to be adjusted. Check the manufacturer's operation manual for proper instructions or contact an authorized technician to correct the issue.
Water filter is broken – See if the water filter is broken and replace accordingly.
Water pressure is too low – Make sure the water pressure in the facility is not too low. Adjust it accordingly or contact your local utility company or service for assistance.
Water filters are broken or dirty – Routinely clean and change any water filters in the machine or that are used to treat water in your facility.
Machine isn't on a level surface – See if the unit is on level ground or if the feet need to be adjusted. Leveling instructions should be available in the machine's operation manual. If not, contact an authorized technician for assistance